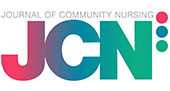 Outstanding Practice in Wound Care Award
in partnership with Coloplast Ltd
Here at JCN/GPN, we are pleased to announce the launch of our new award for Outstanding Practice in Wound Care to recognise and celebrate the exceptional work that primary care nurses do on a day-to-day basis.
With wound care taking up a significant part of a primary care nurse's time, we are keen to champion an individual nurse or nursing team that has made an outstanding difference to patient care, while also flagging up the professionalism and passion that nurses have to improve outcomes for patients living with wounds.
This award aims to recognise best practice in the prevention, treatment and ongoing management of all wound types and individual teams or nurses can either apply themselves, or be nominated by local colleagues.
The award prize includes:
Trophy and certificate
£500 for winner or winning team
£250 for runner up
Trip to Denmark to visit Coloplast's headquarters
Place on JCN's leadership programme.
Coloplast wound care is delighted to support the Outstanding Practice in Wound Care Award to recognise and celebrate excellence in patient-focused clinical practice. We look forward to welcoming the 2017 winners to visit our global headquarters in Humlebaek, Denmark in the spring of 2018 to share their experience in 'making every day count' for their patients and practice.
Criteria for entry
Please submit a written statement of 500-600 words, considering the questions below, to support why you feel this nurse/team has made an outstanding contribution to wound care practice.
What exceptional impact has their practice/care had on their colleagues and/or patients?
What specific initiative have they instigated that has made a real difference to patient lives?
Is there any one patient episode that stands out as exceptional practice in challenging circumstances?
How has this contribution affected patient care?
How has this contributed to tissue viability nursing overall?
Is there any evidence to support the entry (national guidelines, literature, etc)?
How to enter
To enter, or make a nomination, please complete the three simple steps below:
Register
Complete your entry
Submit it online
Complete the form below, or download a form to complete and email to: binkie@jcn.co.uk
Deadline for submissions is the 1st October 2017
The JCN 'Outstanding Practice in Wound Care' award 2017 in partnership with Coloplast Ltd.


Entry form

You may provide additional evidence to support your entry, for example pictures or testimonials. Please post it or email it, with the nominee's name attached, to binkie@jcn.co.uk

PLEASE NOTE: All entries are judged anonymously. Please avoid using the real names of patients or specific units in your written statement.
---
Awards terms and conditions
Wound Care People (hereinafter referred to as the Company) accepts entries under the following conditions:
Submitting your entry(ies) deems your entry complete and ready for review.
Entrants are responsible for ensuring originality of their work.
The Company reserves the right to cancel an entry at any time.
The judging panel's decision is final.
JCN will attempt to provide feedback to those entries which are unsuccessful in gaining a place on the shortlist, however from time to time this may not be possible.